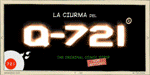 I motion comics sono un modo divertente di raccontare storie!
In questa pagina troverete i test realizzati sulla base del racconto "La Ciurma del Q-721". Nel dettaglio si tratta di una gag yonkoma (l'episodio 0) ed il primo episodio leggermente più' articolato.  In attesa della realizzazione dell'episodio 2 con le tecnologie più' aggiornate, vi invitiamo ad immergervi nelle profondità' degli oceani…
Motion comics are a cool way to tell stories.
In this page you'll find the first two episodes (before watching please make sure your browser reads flash files).  Waiting for the making of episode 2 with up to date technoligies, come along for a journey in deep waters aboard the Q-721. Sorry but the english version is not available. It'll be from episode 2 on.
EPISODIO 0 (ITA) – " Il Salvataggio" il primo motion comics del 2007; "The Rescue". 4コマ動画漫画「救出」(日本語)
EPISODIO 1 (ITA) – "Il Salvataggio" il secondo motion comics piu' lungo del 2008.
THE CAPTAIN (JPN) – "Il Capitano" il videocomic del 2017.
EPISODIO 2: In preparazione il MOTION COMICS di nuova concezione…