FIGHT CLUB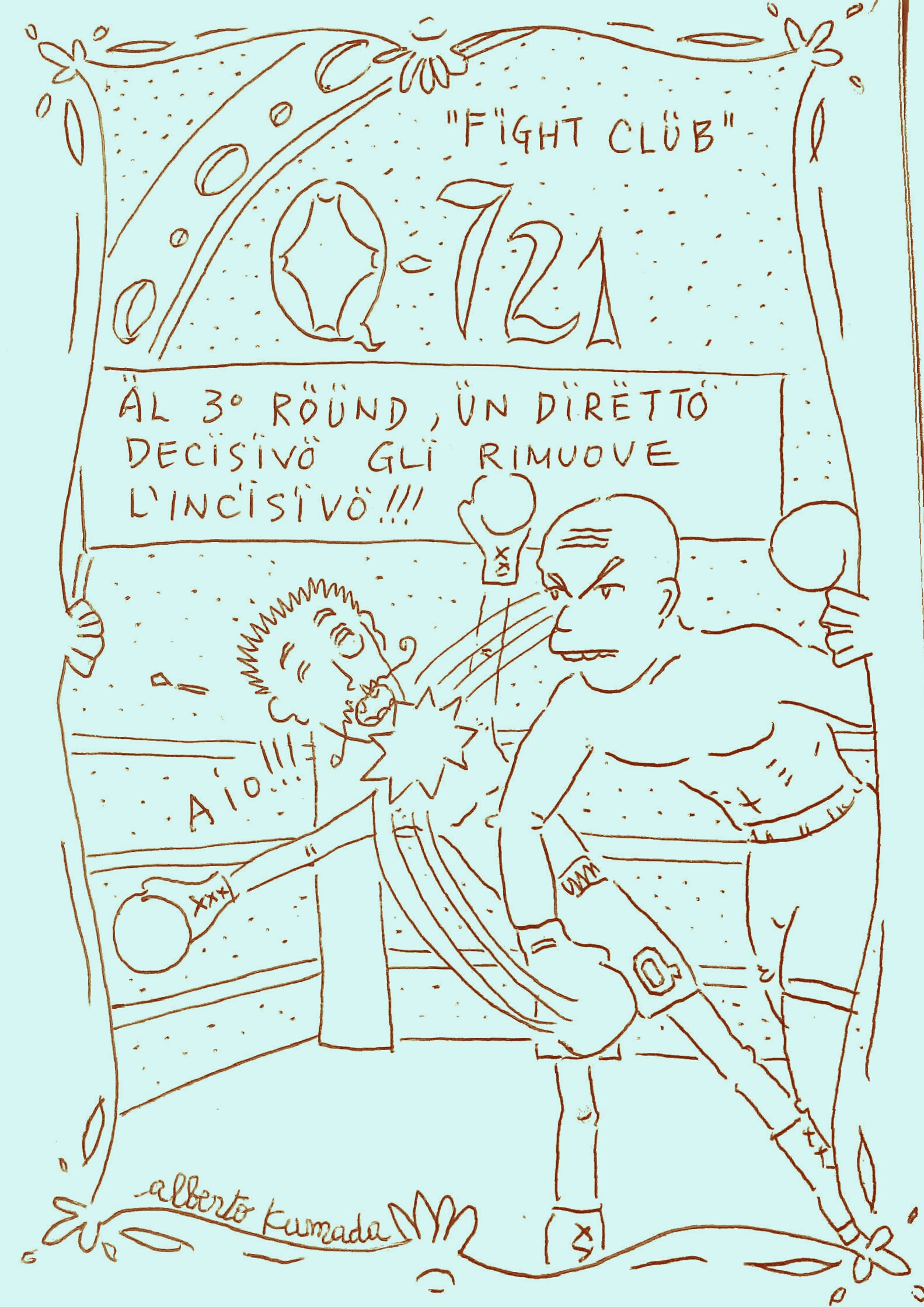 AT ROUND THREE, A DREADFUL PUNCH KNOCKS THE CAPTAIN DOWN TO THE FLOOR…
-Ouch!!!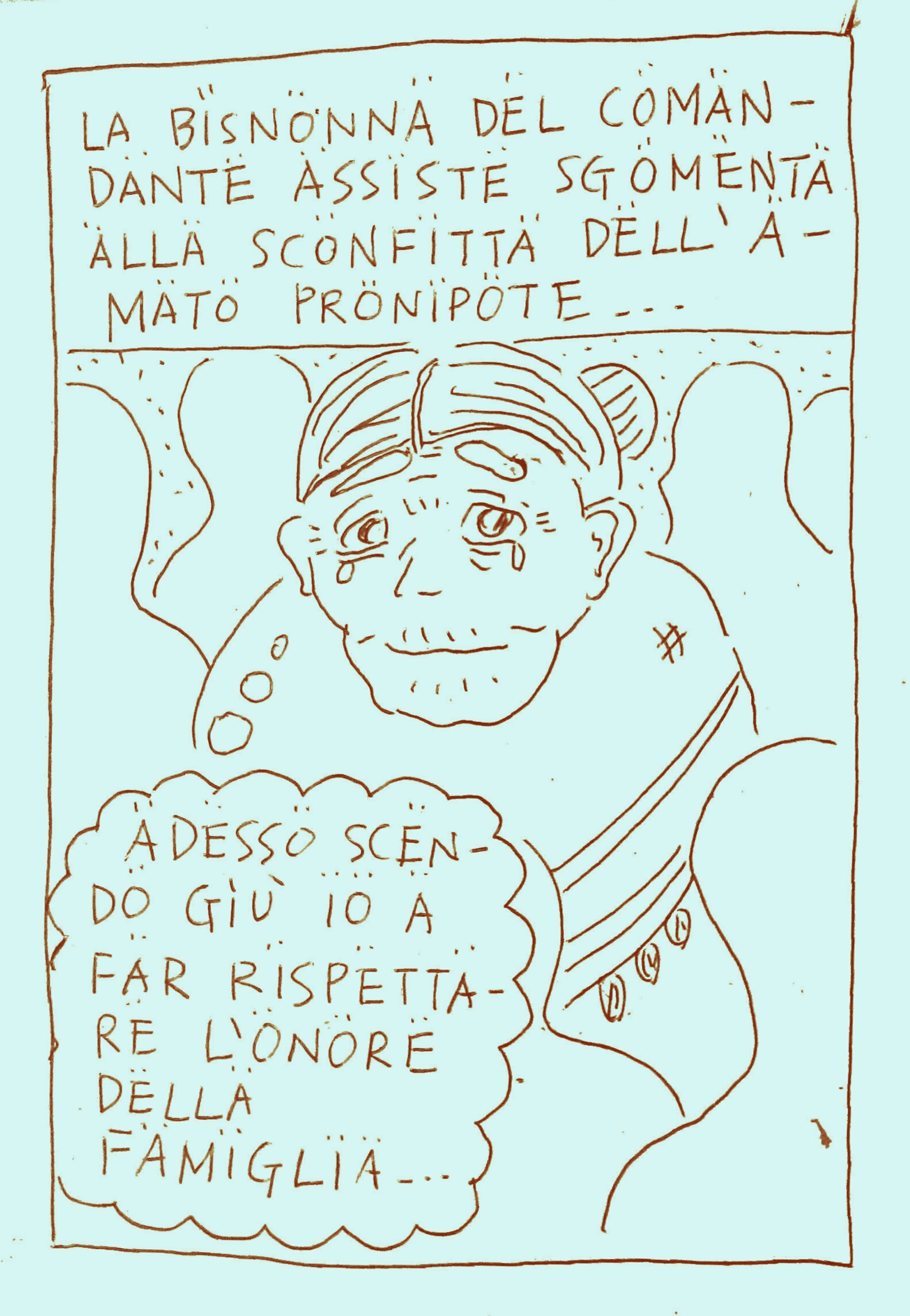 ON THE STANDS, THE SIGHING GRANDMOTHER OF THE CAPTAIN'S WATCHING THE TREMENDOUS DEFEAT OF HER BELOVED GRANDSON.
– It's too bad! I'm going to spank that fellow right away. I have to preserve the honour of our family!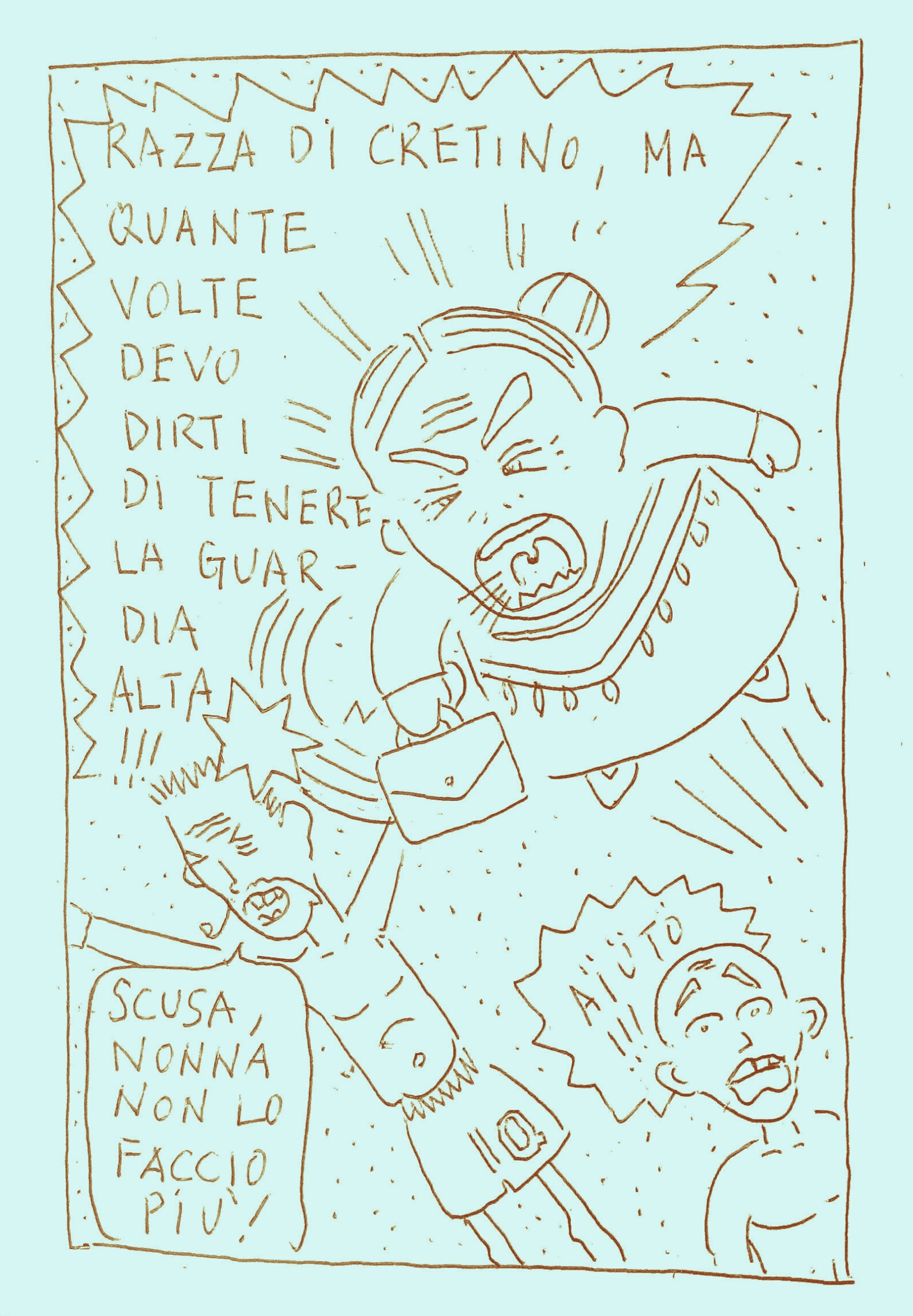 – You dumb!!! How many times did I tell you to keep your guard up!!!!
– Sorry Grandma', I'll never do it again!
– Help!