"THE OFFICER"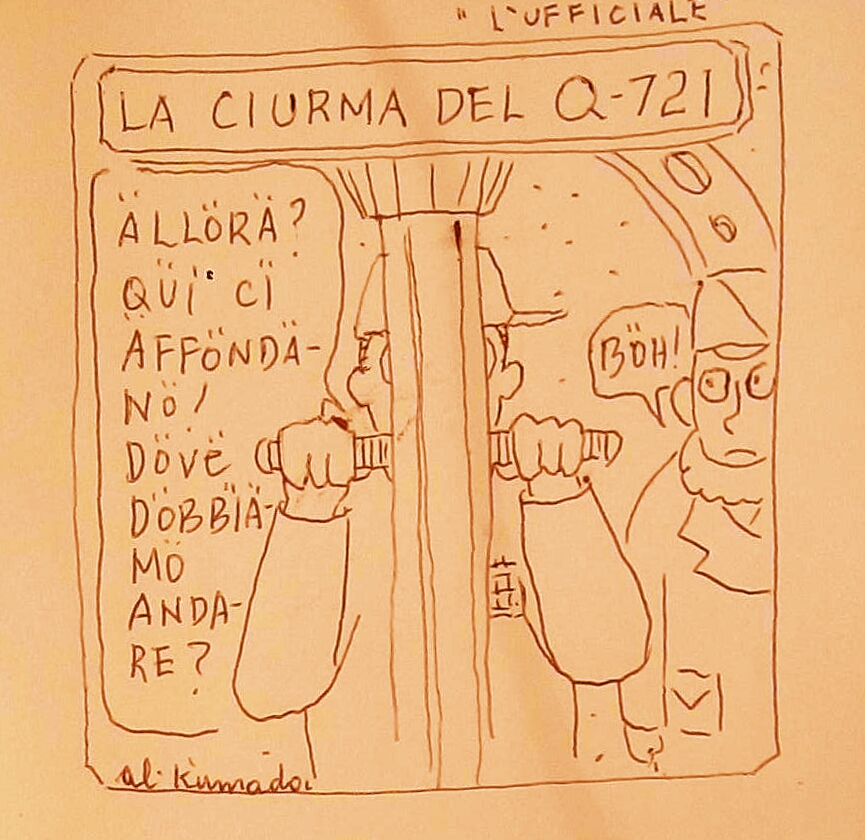 – Say, they're going to sink us! Where do we have to go now?
– I dunno, Captain.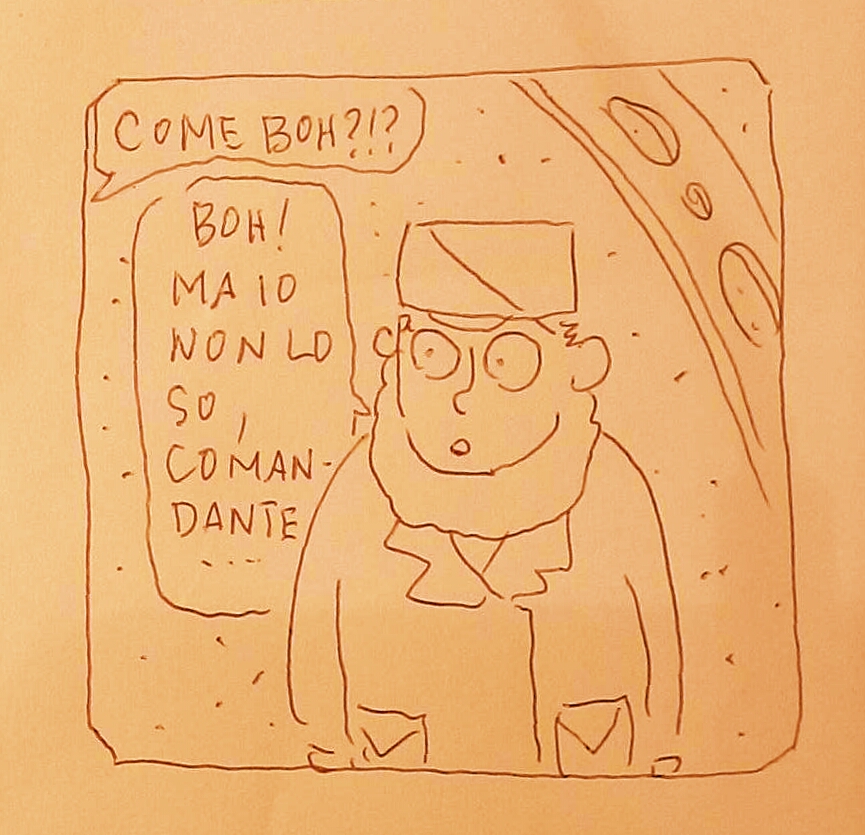 – Dunno?!? What do you mean?!?
– B…but, I really don't know, Captain…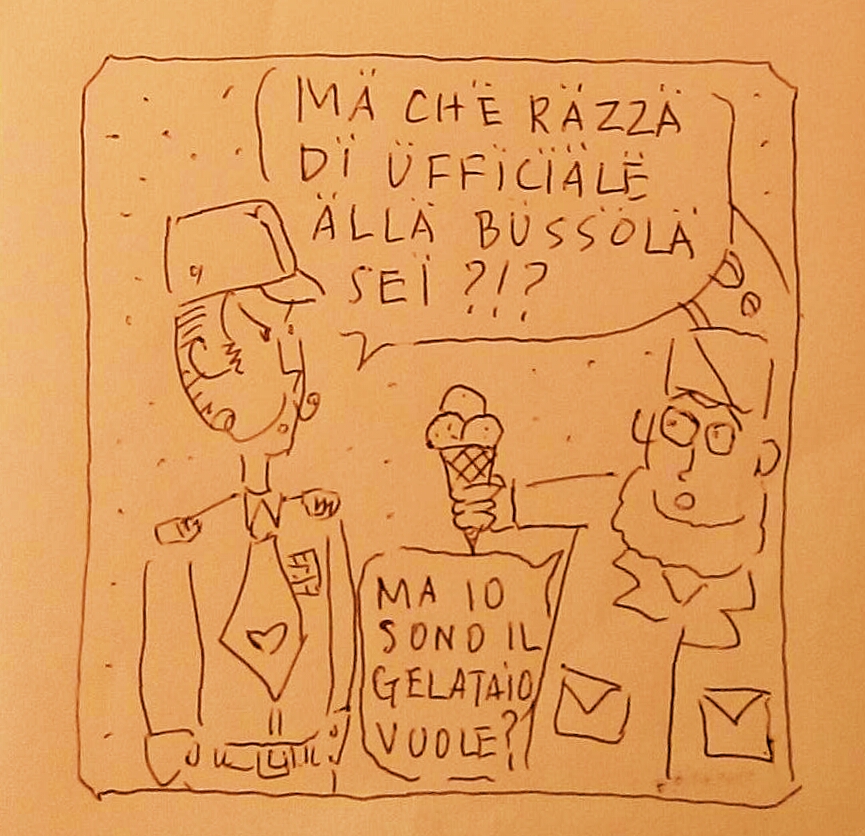 – What the fuck navigation officer are you?!?!?!
– B.., but I'm the ice-cream man! Do you want some?