"BATTLE IN THE PACIFIC"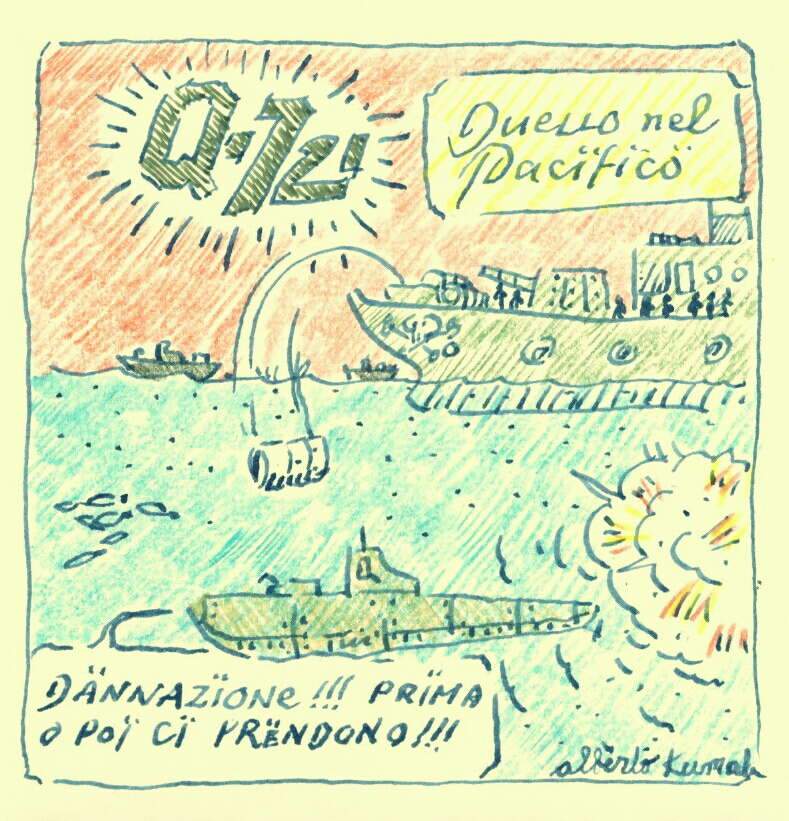 – We're gonna be hit sooner or later, damn!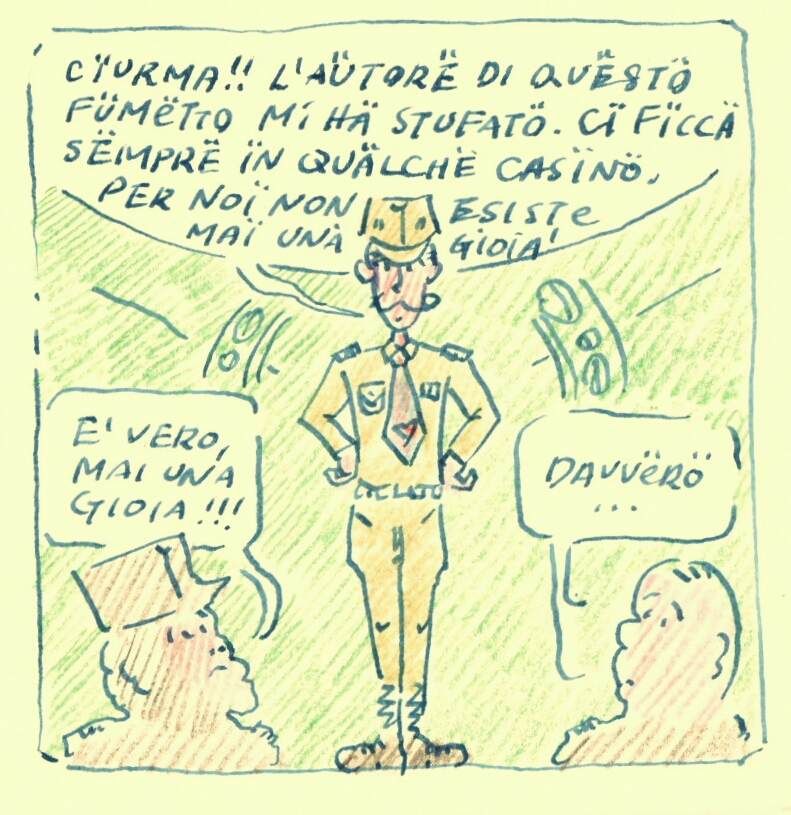 – Fellows, the author of this strip sucks!!! He always puts us in a mess! Never a moment of joy…
– Yeah, never a joy!
– You're right, mate.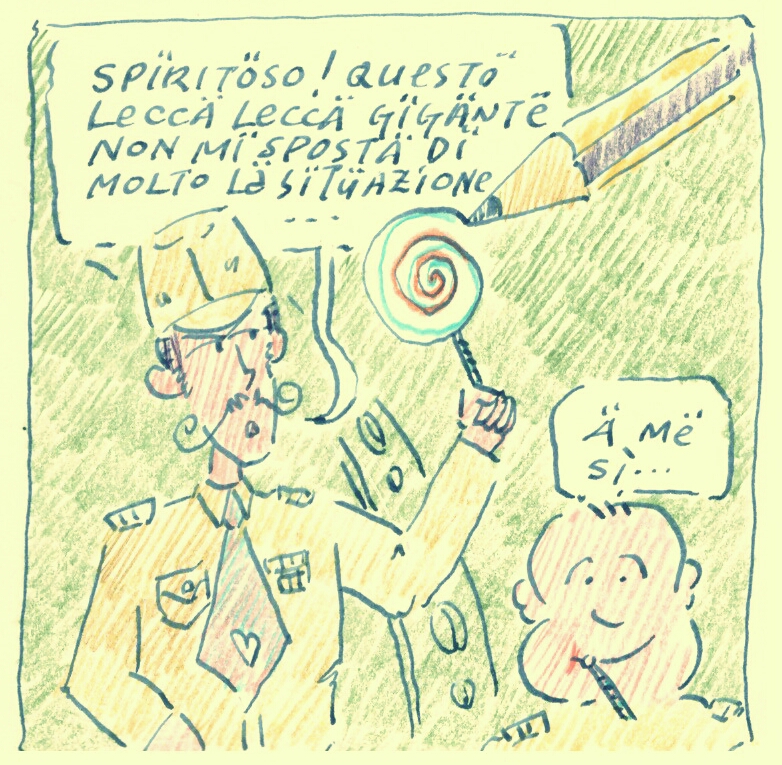 – Wise-guy, this giant lollipop ain't gonna change much!!!
– It does to me…