"THE RUDDER"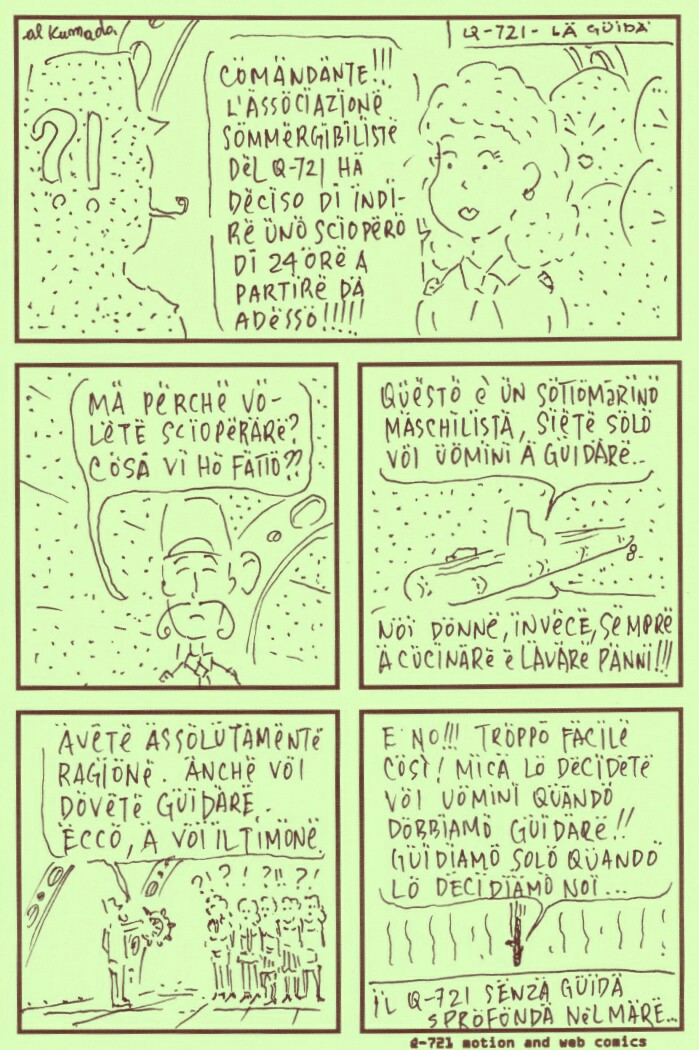 1
– Captain!!! The Women Submariner Association has decided to call a strike starting from now!!!
2
– But, what have I done to you???
3
– This is a male chauvinist submarine because only you men are allowed to drive. Instead we just have to cook and wash clothes. It's no fair!
4
–You're absolutely right! I agree you should drive as well. Here, take the rudder, take.
5
No, no, no, it is too easy to settle the matter in this way. We're not going to drive when you men decide! We decide when to drive…
MEANWHILE, THE Q-721 WITH NO DRIVER KEEPS SINKING MORE AND MORE…