"THE BAD HABIT"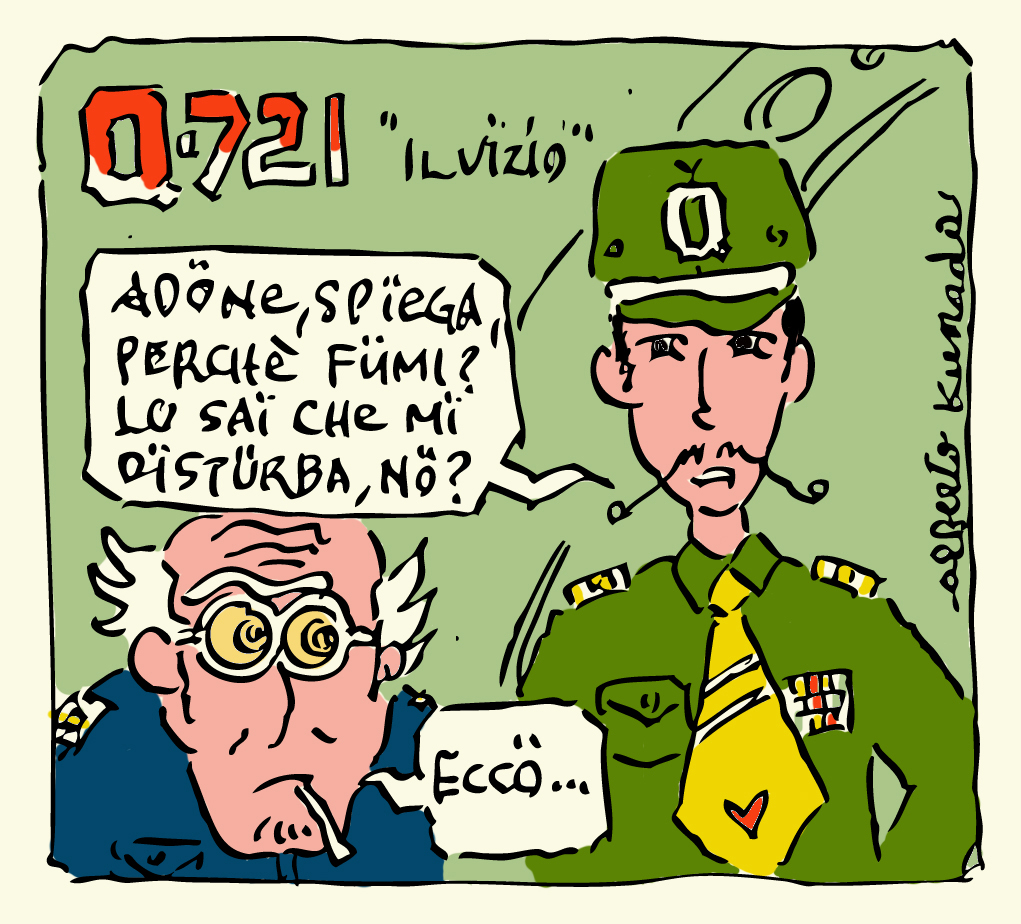 – Tell me, Adonis, why do you keep on smoking? You know I hate it…
– Well…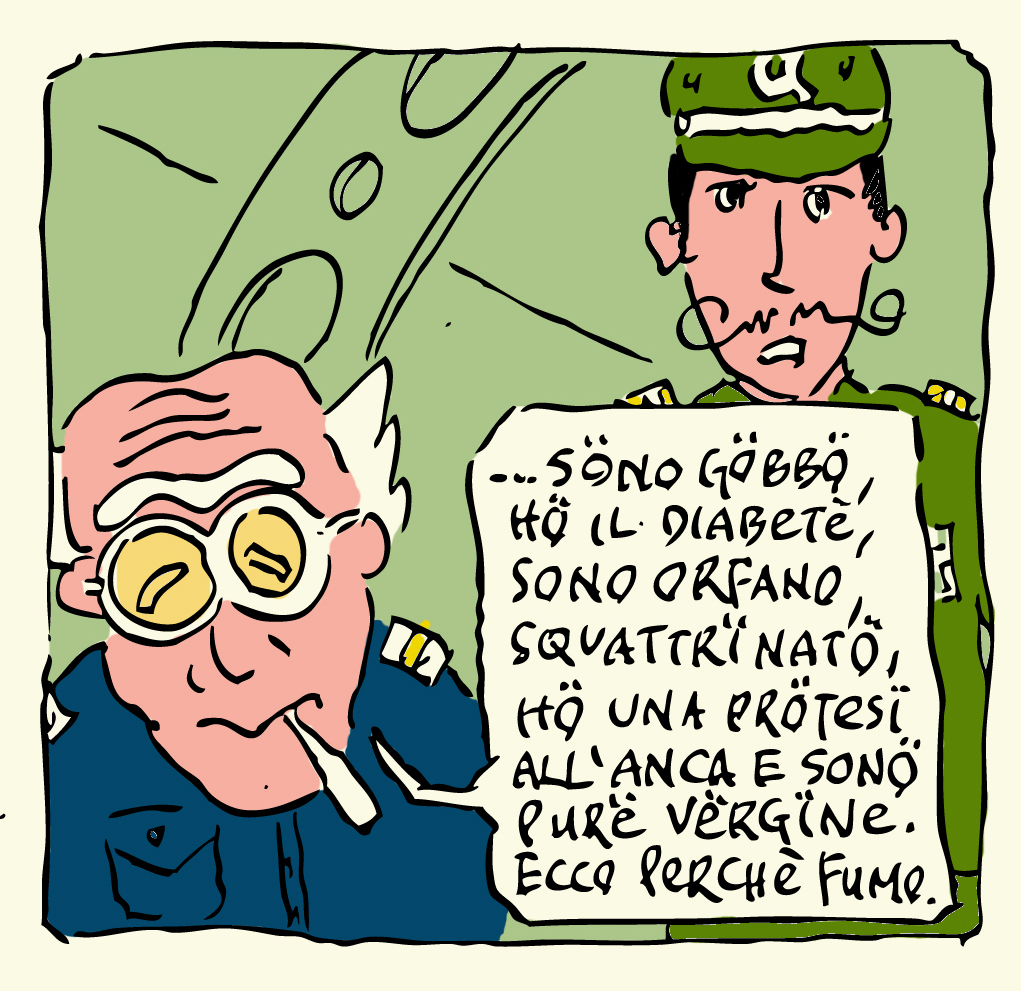 – …I'm hunchbacked, orphan,  have no money,  have a hip prosthesis and moreover I'm virgin,  that's why I smoke.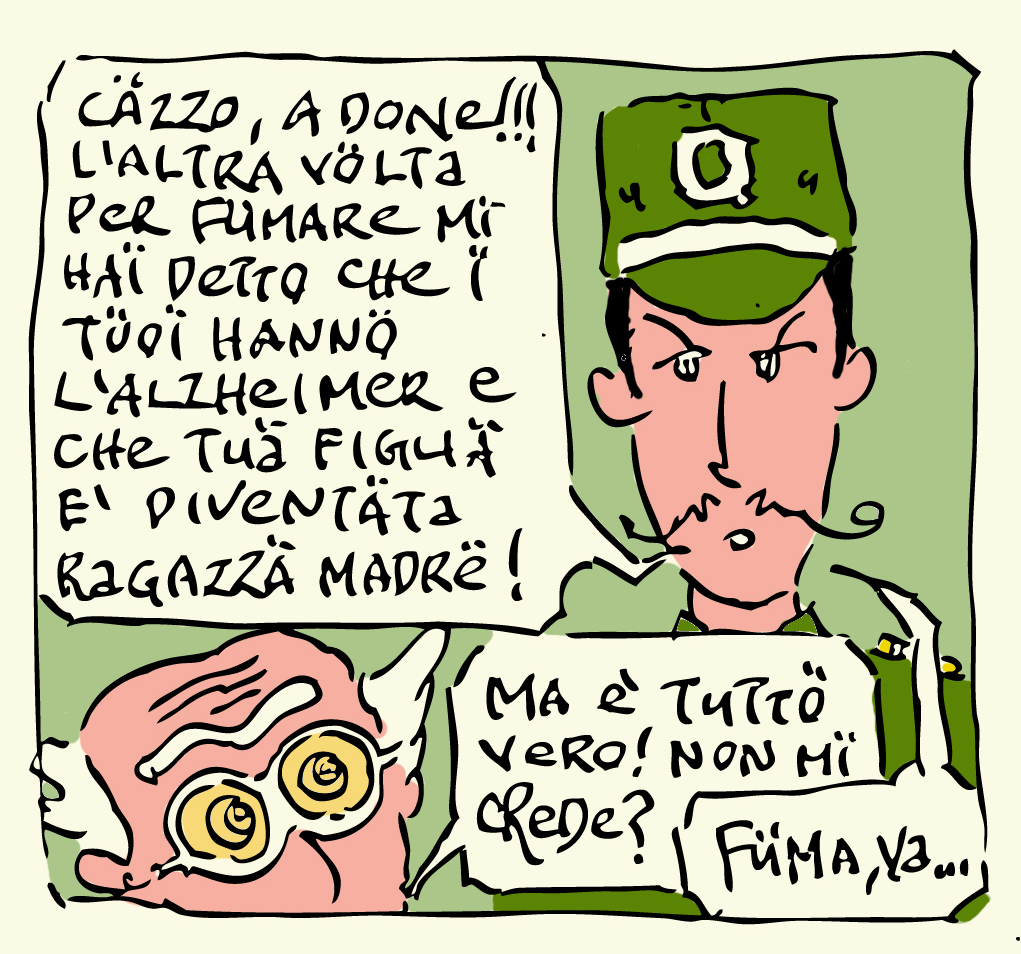 – Goddam, Adonis, last time you were smoking you told me your parents had Alzheimer,  and that your daughter became a single mother!!!
– But this is all true,  don't you believe me?
– Just smoke, Adonis, smoke…