Today, the Q-721 is moving to the Yellow Sea where a giant squid is almost to devour the crew. Will they survive?
Oggi il Q-721 si dirige verso il Mar Giallo dove la ciurma rischia di essere divorata da una seppia gigante. Sopravviveranno a questo evento?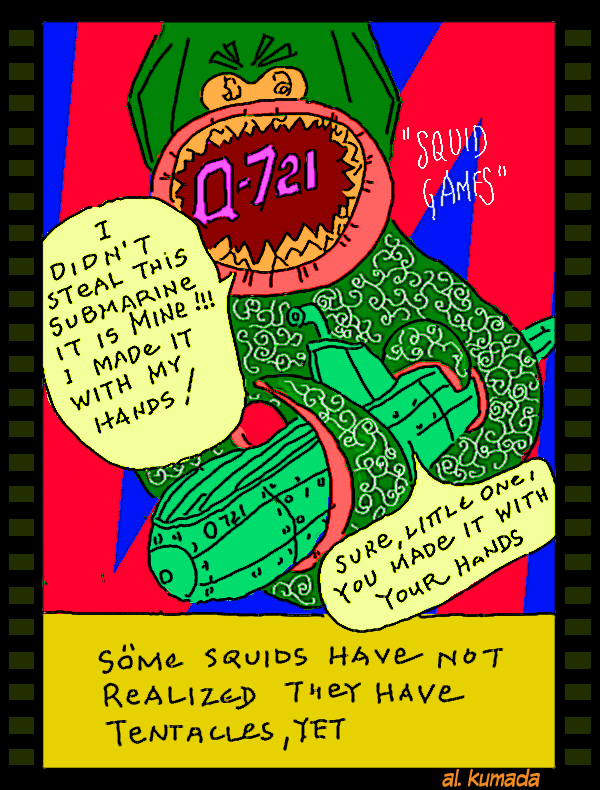 Non ho rubato questo sottomarino, e' mio!!! L'ho fatto con le mie mani!
Certo, piccoletto, lo hai costruito tu con le tue mani.
Certe seppie non sanno ancora di avere i tentacoli…