I've been away for a while, but it seems that many of you have been waiting for the upcoming stories. The following strip is not what you deserve but I hope you'll appreciate what comes next. Ciao!
Nonostante sia stato lontano per un po' dal sito sembra che un nutrito gruppo di visitatori abbia continuato a vivisitarci. Vi ringrazio. Questo singolo fumetto non e' certo degno della vostra attenzione ma spero che i prossimi in arrivo vi piacciano. Ciao!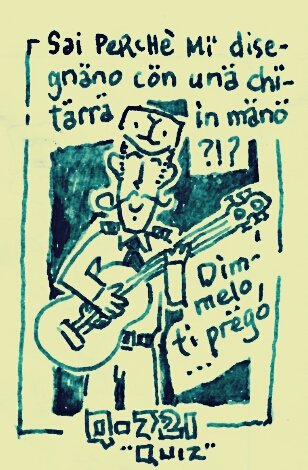 QUIZ
"Do you know why they draw me holding a guitar in my hands?
I wish I knew it…"